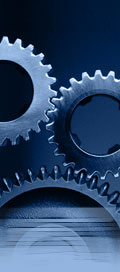 Company Profile

D&D Design, Inc. was established in 1998 through the efforts of Don Skornicka and Don Delay and became the seed company for our organization providing design and engineering services. In 2002, through a partnership with Greg Bray and Eddie Alexander we opened a sister company D&D Design, Ala. in Huntsville, Alabama. As our business grew, it became obvious that machining, manufacturing and assembly would be a natural extension of our customer service, thus establishing a machining and manufacturing facility within our Michigan office in 2003 to satisfy this need. Together with our sister company, we can provide our customers a complete and cost effective turn key solution to their manufacturing needs.

We ensure our customers' success; we are committed to staying abreast of advances in technology and continuously investing in equipment, facilities and human resources. We are focused on increasing our capabilities and the quality of our work. We do this by a combination of aggressive capital investment, employee training and striving for continuous improvement in the day-to-day operation of our business.

Small Business Qualification D&D Design qualifies as a small business as defined by section 3 of the Small Business Act and are registered as a small business in the Central Contractor Registration database. We have a Commercial and Government Entity Code (CAGE number) and would be happy to provide information for any other small business certification that your company may require.